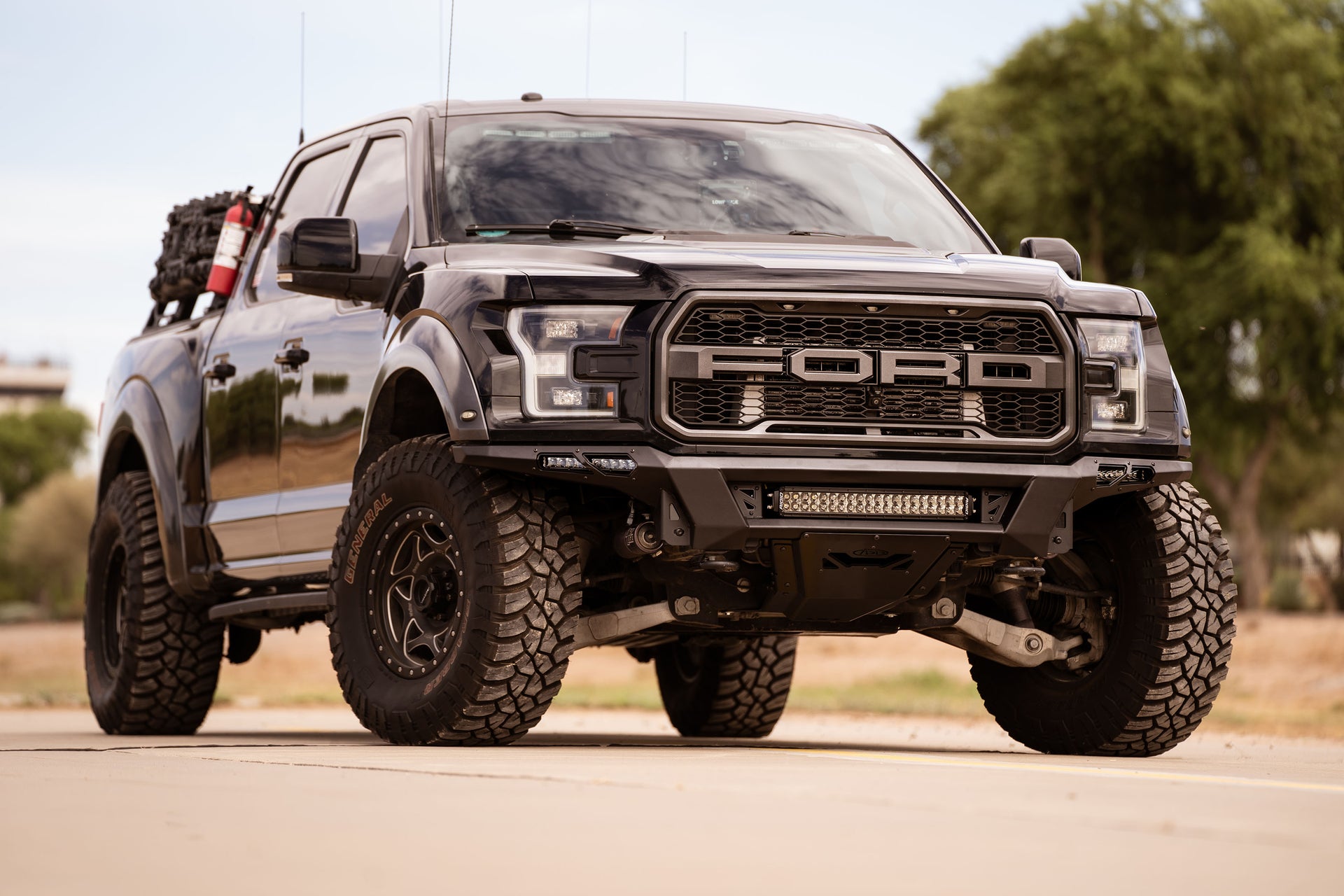 2017-2020 F-150 Raptor
Phantom Bumpers for the 2nd Gen Raptor
Our newest bumper style, the Phantom, is now available for the 2nd Gen F-150 Raptor.
View New Bumpers
in stock & ready to ship
The following items are in inventory and can ship immediately upon purchase
TRX Bomber Front
Perfectly cut to match the RIGID 360 lighting, the Bomber is sure to transform the front of your TRX.
In Stock
Bronco ADD Pro Front
ADD Pro Bolt-On: designed with the lowest profile fitment possible without having to cut your frame.
In Stock
Tacoma ADD Pro Front
The PRO Bolt-on truly contours the body lines of the Tacoma without the need for a plastic valence.
In Stock
Off-Road Bumpers
Looking to stand out from everyone else? Whether you're looking to add style, improve function or both we can help.
We offer the largest selection on aftermarket off-road bumpers for all the best trucks, Jeeps, and SUVs on the road today.
High Quality
LIGHT CUTOUTS ARE AN EXACT MATCH TO THE LIGHTS
Innovative Designs
RADIUS FRONT BUMPER TUBE FITS PERFECTLY TO THE FRONT OF THE TRUCK
American Made
MADE START TO FINISH IN CHANDLER ARIZONA
You Asked, We Listened
The Heritage Collection
Because we are also enthusiasts, it is important to us to support the makes and models ADD was built on. Learn more about our new collection & future plans.
View Heritage Collection